Why Steam?

As you are no doubt aware, herbicide use has increased exponentially over the past decade.

Strong evidence is now available that indicates this may have a serious negative impact on both the environment and human and animal health.

Until now, options other than the continued use of these toxic chemicals to combat our ever increasing weed problems have been very limited.

In response to this situation, my business partner Andrew Morgan and I have started a new and exciting business offering non-chemical weed eradication.

Our company, Weedsteamers, is dedicated to giving Victorians the opportunity to access non-chemical weed management options developed and successfully deployed in NSW and WA and the USA and Canada by our pioneering partner Weedtechnics.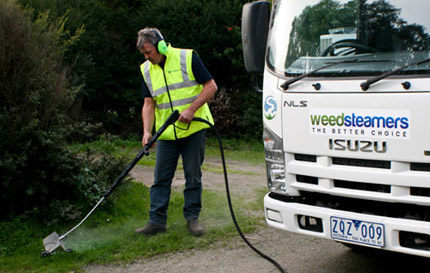 * Weedsteamers is the sole Greater Melbourne licencee for Weedtechnics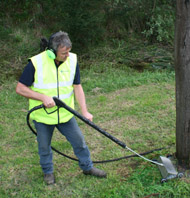 The revolutionary tried and proven weed control system especially designed for controlling weeds in the urban environment.
Weedsteamers has been designed to control weeds in the urban environment. Councils in the cities of Sydney and Perth have been using the Steamwand to maintain their footpaths, kerbs, and roadside verges and parks for 3 years.

Ideal for weed control in:
• Footpaths, alley ways.
• Children's playgrounds.
• Roads, kerbs and gutters.
• Shopping malls and plazas.
• Large paved or gravel areas.
• Killing grass around trees and fence lines.
• Parks and garden beds.
• Line marking sports fields.

Most herbicides are used in the urban environment, where up
to 50% falls onto hard surfaces such as bitumen and concrete
and enters our waterways as runoff.